Award Winning Web Design Company Based in Colchester
Growing The Online Presence For 800+ Businesses Through Digital Marketing
At Universal Web Design, our focus is on you. Since 2011 we have led the way in customer satisfaction and innovation. Over 700 businesses select Universal Web Design as its digital marketing partner. Therefore adding an excellent team to your business. If you want to grow your business, then contact Universal Web Design on 01206 588 000 to get started.
Whether you are a start-up business or a medium-sized enterprise, you can expand your business by employing us to become your online marketing department. Over 700 companies choose Universal Web Design to be their marketing force and you could work with us from as little as £60 per month with more than 30 services to choose from.
Google Qualified
At Universal Web Design we are passionate about providing excellent services to all our clients. This includes having a team of specialists in every department of digital marketing. We are proud to say that all our digital managers are Google qualified.
Google Partners
At Universal Web Design we are proud to be Google Partner Members. You will be working with a team that is certified, which means our team has the ability to efficiently manage AdWords campaigns using Google's best practices.
Free Website Audit
Own an existing website? Learn where you could improve the search ranking, visibility, traffic and enquiries of your website through our complimentary website audit. You could be in for some big surprises with your website.
Free Blog Post
Experience the power of effective blogging first hand. Let our marketing experts steer your company in the right direction and most importantly, steer customers to your company through a free blog post.
Over 200 Five Star Reviews, The Most in Essex
Our Approach To Digital Marketing
Digital marketing is a many-headed beast. We'll tame it for you, and we'll turn it into something beautiful! This way you can concentrate on your business, whilst we take care of ours. The digital landscape is always evolving, it's always changing. We make sure that we evolve with it.
Our Approach To Clients
We have a hands-on all-in-one approach to our clients; we will do everything we can for their success. We are flexible, and we understand that digital marketing is a journey. It takes time.  With us, you can be assured of quality and care. You are our Number One priority always.
A Marketing Agency With An In-House Team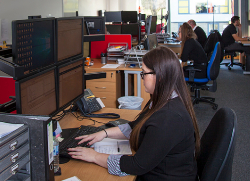 Success Stories
Here at Universal Web Design, we work with many successful businesses in a wide range of diverse industries. We enjoy working with our current clients who have chosen us to design and build their company website and/or supply the online marketing services we have in-house. We aim to provide the best service to all of our new and existing clients; our success stories speak for themselves…
Multi-Award Winners
Universal Web Design has won several awards for its work, as a business and its Directorship. UWD is a well-known brand within the digital marketing sector, being one of the largest web design and marketing companies in Essex. UWD has built over 1,000 websites for customers directly, as well as websites for resellers such as IT companies, consultants, printers, and marketing agencies for over 10 years.
Take Your Online Presence To The Next Level